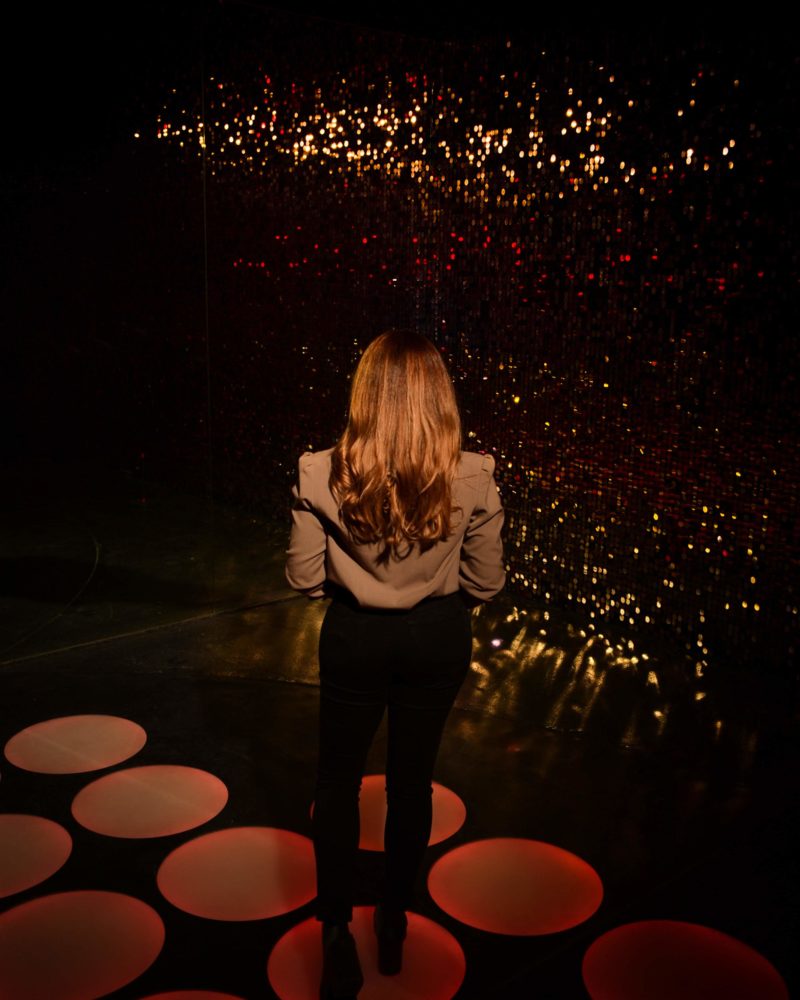 If you follow me on Instagram, you saw how amazing the "New Normal" at the Color factory NYC was! If you don't, then you should! hahaha @paulinnefreire
You can see my first post (before the pandemic) talking about this amazing, immersive, and interactive exhibition: Color Factory: here
There, you are going to be able to see all of the details about the exhibition and here I'm going to focus on the new procedures. Deal?
The big plus in the "New Normal" is the insanely beautiful Carnovsky's project that experiments with the interaction between printed and light colors. See the video to feel the vibe.
Now, let me tell you everything about the "New Normal" at the most beautiful and multi-sensorial place on earth.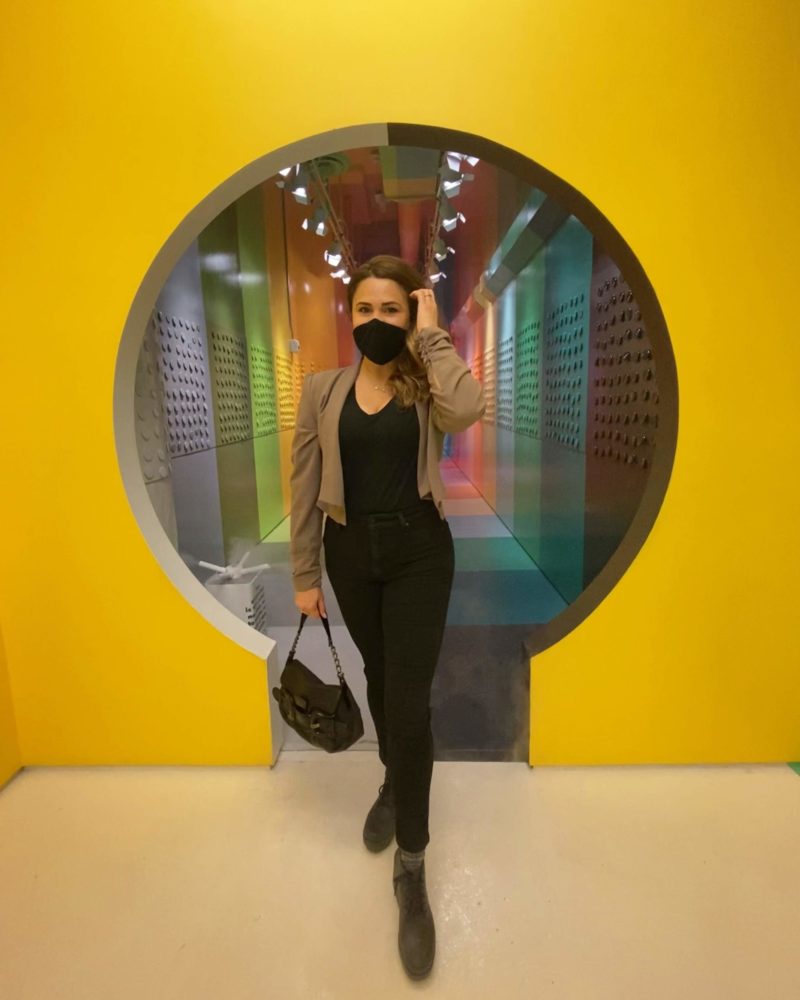 Besides having to wear a mask for the whole time and the decals on the floor to keep everyone 6ft from each other, they have new changes:
They are limiting the number of guests that can visit which makes the experience even better and safer.
The staff frequently cleaning and making sure everything is sanitized and clean.
They no longer allow eating inside. However, you are going to receive a bag that you can fill with all of your goodies (pre-packed) to bring home and you will crave the whole time that you are there hahaha, =)
They no longer allow you to dip your face under the colorful ball pool.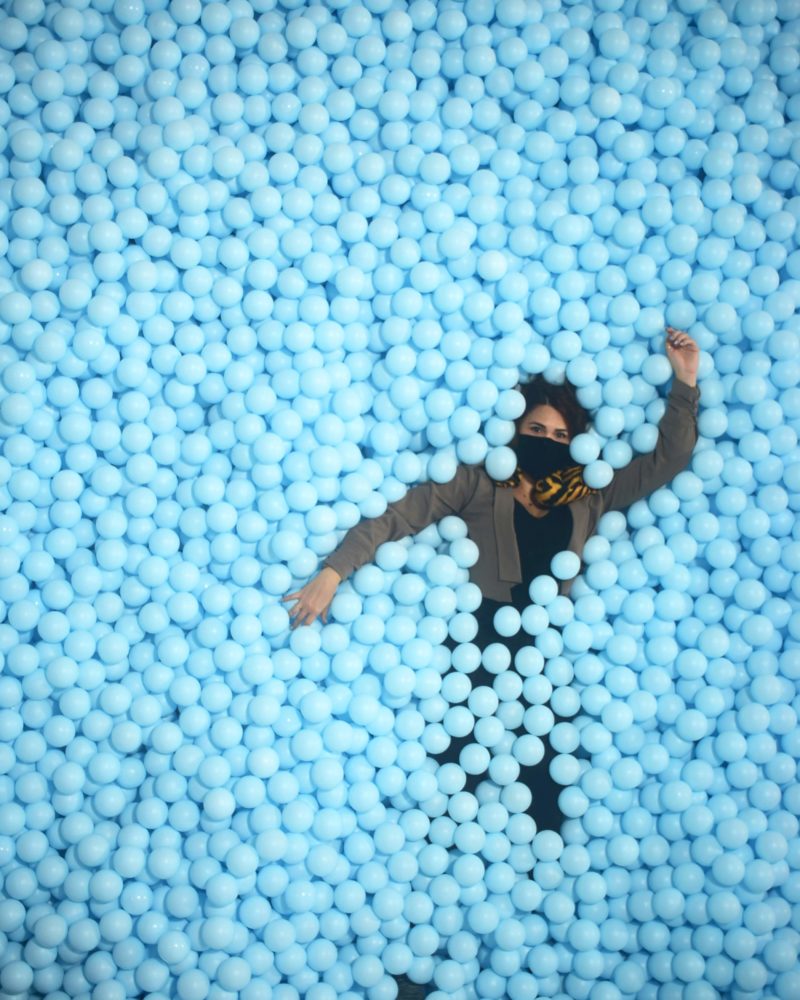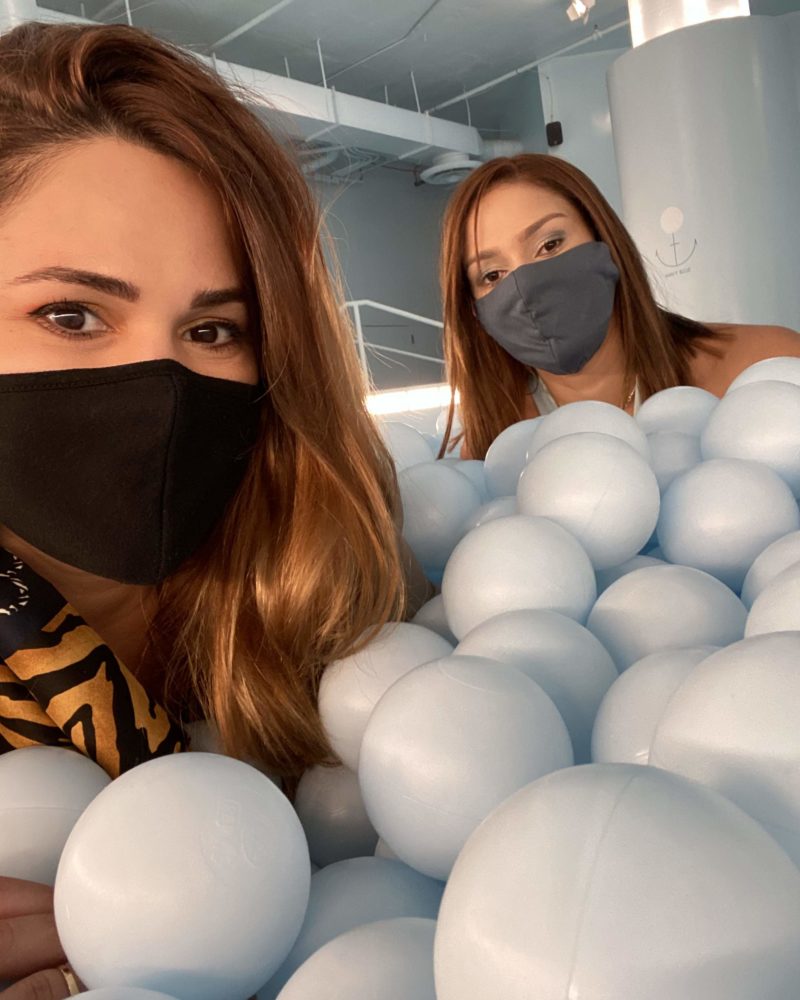 You can check the complete list of new procedures here:
Sanitization

Installing ultraviolet lights and specialized filters inside our HVAC system to continually purify the air within our building
Running HVAC fans throughout the day to ensure constant air circulation
Implementing state-of-the-art technology that dispenses a natural and organic antimicrobial vapor, decontaminating our high touch rooms throughout the day
Adding self-cleaning film to (as well as immediately disinfecting) high touch spots like door handles, elevator buttons, iPads, and restrooms
Employing a dedicated disinfectant crew to keep the facility spotless at all times
Nightly deep cleaning using disinfectants proven to kill SARS-CoV-2

Exhibit Changes

Installing 14 new hand sanitizer stations throughout the venue
Installing social distancing floor decals to indicate 6-foot distances in each room
Installing new plexiglass barriers in close-contact areas (ticket registration, gift shop checkout, and wherever food is served)
Maintaining a one-directional exhibit experience
Pre-packaging all treats (including ice cream) in individually sealed containers for each guest to be enjoyed outside the venue

Venue Capacity & Guest Flow

Limiting hours and reducing capacity so guest groups can maintain a safe distance
Maintaining a steady flow in the venue through timed-entry ticketing
Separating entrances and exits to limit potential guest interactions

Employees

Educating and training employees on all new COVID-19 protocols so they can safely guide guests through the venue
Administering wellness scans at all employee entrances before each shift (including screening questions and temperature checks)
Enforcing handwashing at intervals throughout each shift
Requiring employees to wear face masks at all times
Implementing up to 14-day self-isolation and ongoing protocols for anyone who has tested positive for COVID-19 or for anyone who has shown symptoms after being in close contact with someone who has tested positive for COVID-19
Font: Color Factory – https://colorfactory.co/nyc-covid-19
You can use code PAULINNE15 for 15% off
I hope you enjoyed it because I had a lot of fun!