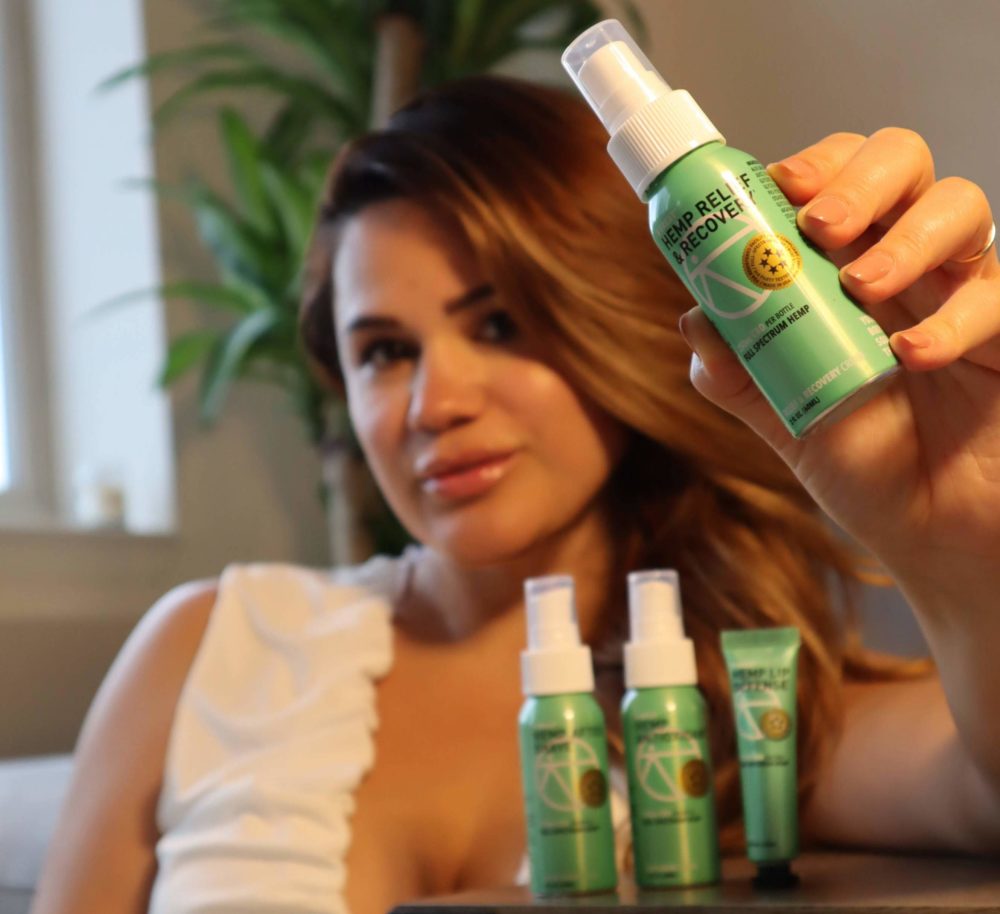 This post was sponsored by B GREAT as part of an Influencer Activation for Influence Central and all opinions expressed in my post are my own. Today I'm very happy to share with you four products that I'm really in love with. I have very sensitive skin and natural, organic, CBDs, and plant-based products that are always my best option.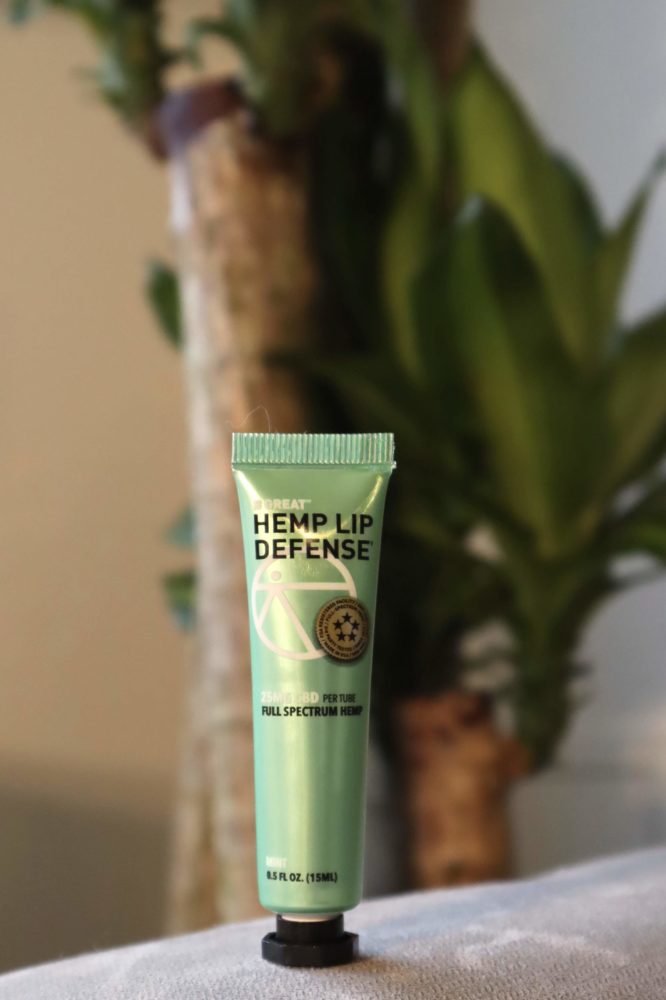 It's a pleasure to bring awareness to the B GREAT brand. The products that I am showing today are made with 100% full-spectrum hemp!
First of all, If you are not familiar with CBD I'm going to explain it in a very easy way:
CBD is a natural substance found in hemp, it has an immeasurable number of beneficial effects for our health, without the psychotropic effects of THC which causes the sensation of getting "high" that's often associated with marijuana. Again, CBD is not psychoactive, in fact, it is federally legal and contains antioxidant properties.
B GREAT is a transparent brand that offers consumers quality products – B GREAT items are made in FDA-registered facilities and use third party testing to ensure quality.
I'm going to share with you my opinion of each one of the skincare products.
Hemp Lip Defense – This one is actually my new obsession: When I saw that it was a mint flavor I got very unsure since I'm not a mint person at all. But the flavor is very natural and super refreshing. My lips feel very hydrated and moisturized after using it. It nourishes my lips, which are usually very dry. Also, the glossy effect is very pleasing. On the ingredients list, you find a lot of good stuff like coconut oil, jojoba seed oil, and shea butter. Summarizing, I feel gorgeous and cute while I'm taking care of my lips haha!
Hemp Relief & Recovery Cream – This one is great for soreness and injury relief. My favorite way to use it is between my shoulders and my neck because it is there where I feel the most pain and tension. You can massage the cream on to all of the areas where you feel pain as needed. I love to use it after a shower during the morning, to start my day with a winner feeling, and before bedtime, so I can sleep like a baby. We deserve it, right? It's my ally against stress.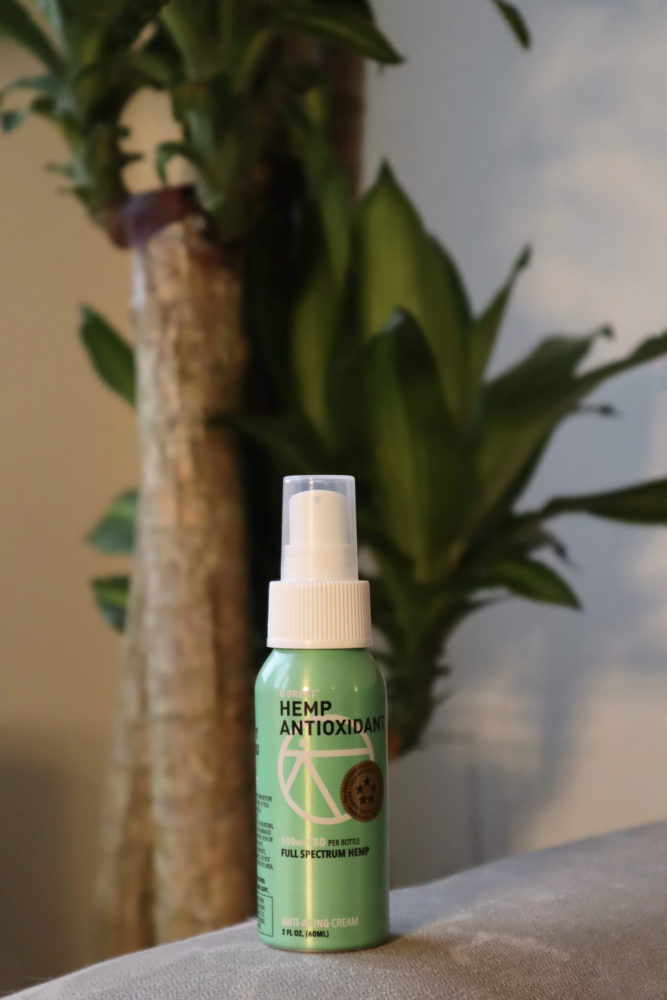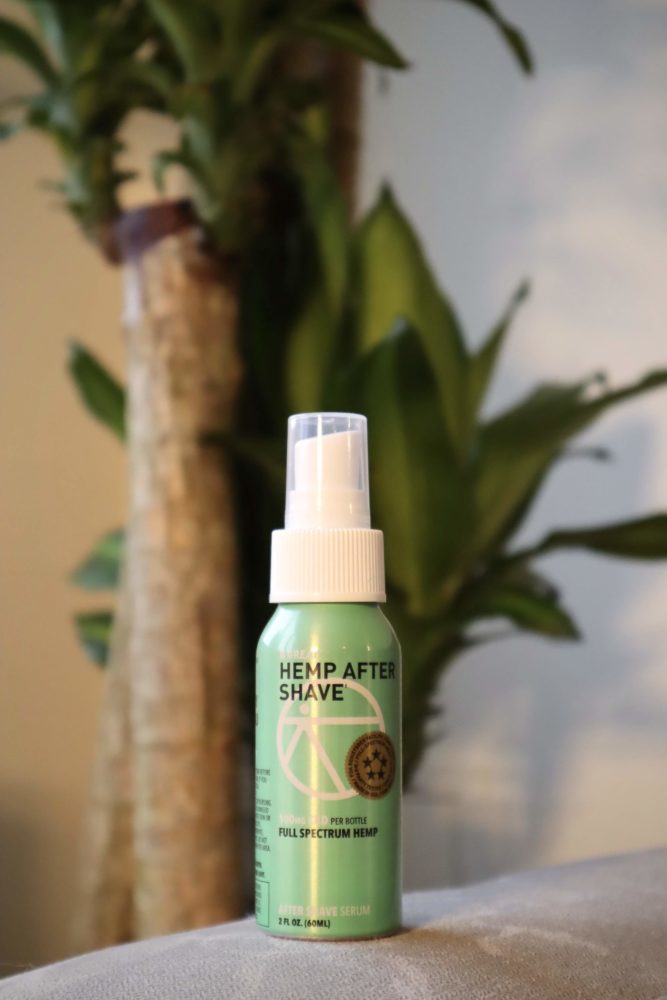 Hemp Antioxidant Cream – (anti-aging) – I'm loving it! I have been waking up with a very puffy face, looking like a teddy bear.
I can easily blame the combination of being dehydrated and/or too much salt or too much sugar. But definitely, my massage during the morning and/or during the night with the Antioxidant Cream is helping a lot. I moisturize all of my face and neck and give myself a facial massage with my eyes closed while meditating. It's always a great way to start or finish my day!
Hemp After Shave Serum – First of all what I love about this product is it's unscented, yes! Wonderful, right?
This serum makes my skin feel very hydrated and It is already part of my aftershave routine: I shave in the shower, with not so hot water (it helps to avoid irritation as well), after shaving I dry my skin with a soft towel and apply Hemp After Shave Serum all over my legs. It minimizes burn and irritation while maximizing hydration and nourishes my skin. It's not greasy at all and it absorbs very fast, which means that you can use whatever you want as pants or long skirts and it is not going to be bothering you or sticking to whatever you are wearing. You are a free girl, and with smooth skin by the way!
You can save 30% off all of these products by using promo code LookGreat when purchasing B GREAT online! The first 100 people to use the code will also get a free Hemp Lip Defense with their order. Promotion valid through August 7th, 2020.