No outfit is more classic (or easy) than blue jeans and a white T-shirt. Today I'm gonna show you the manhattan way to use this combination during the summer, but please, be very careful about how your t-shirt is going to fit your body, if it's too loose, a knot is going to save your silhouette.
Living in Manhattan makes me always think about the comfort component when choosing the outfit since you probably want to take advantage of this gorgeous city and walk everywhere so that you can find new places or just visit some of the ones that you saw in a movie or tv series.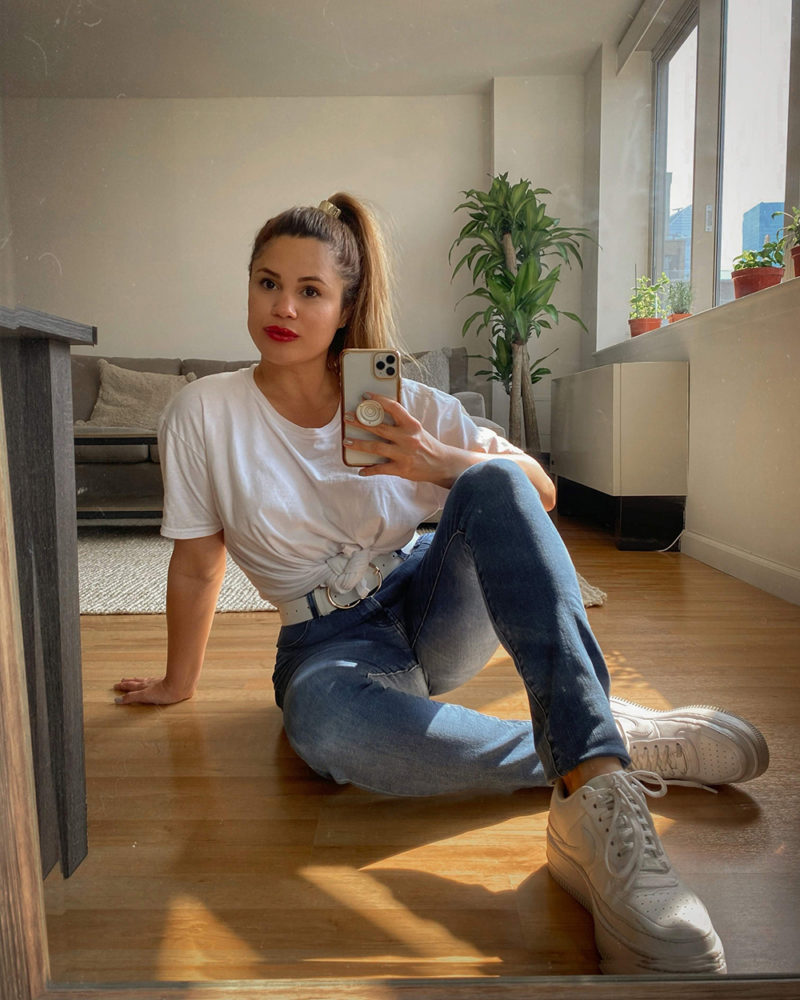 It's all about comfort and the most important item: Shoes! I can promise you that you are not going to be very happy after walking around in heels for one hour! Hell no!
Comfortable shoes, white cotton (breathable) t-shirt and jeans are a go-to. If you can add a belt to highlight your silhouette it's even better. Summers are extremely hot here and a white cotton t-shirt is a safe option to stay away from sweating to death, I know I'm a little bit exaggerated, but you got my point, right?
PS1: If the weather is already getting cooler, a very good option is a layer on a white blazer or a statement coat.
PS2: If you are not under 25, please avoid white t-shirts with carton elements, be a good frozen and Let it go… Here is my blue jeans and white t-shirt combination, I hope you get inspired and create your own look like a breath of fresh air on a hot summer day.
I hope you enjoyed it because I had a lot of fun!