Hi Guys, after a long time I decided to bring back my blog.
I am very excited and in my first post I'm going to talk about the Neon Trend.
Neon colors are undeniably the fashion obsession of the moment, with a golden skin color neon appear even more. Look at this lovely Oscar de La Renta in yellow fluo that Camila Coelho wore in Paris Fashion Week.

Neon clothes were a major hit in the 80's, the fluo yellow/green ones are my favorite ones.
If you consider yourself confident enough to wear the trend then you can build an outfit around all of the vibrant colors that neon has to offer.
But if you have a more classic style then you can match a neon color with solid colors as camel, gray, or use neon to bring life to your accessories.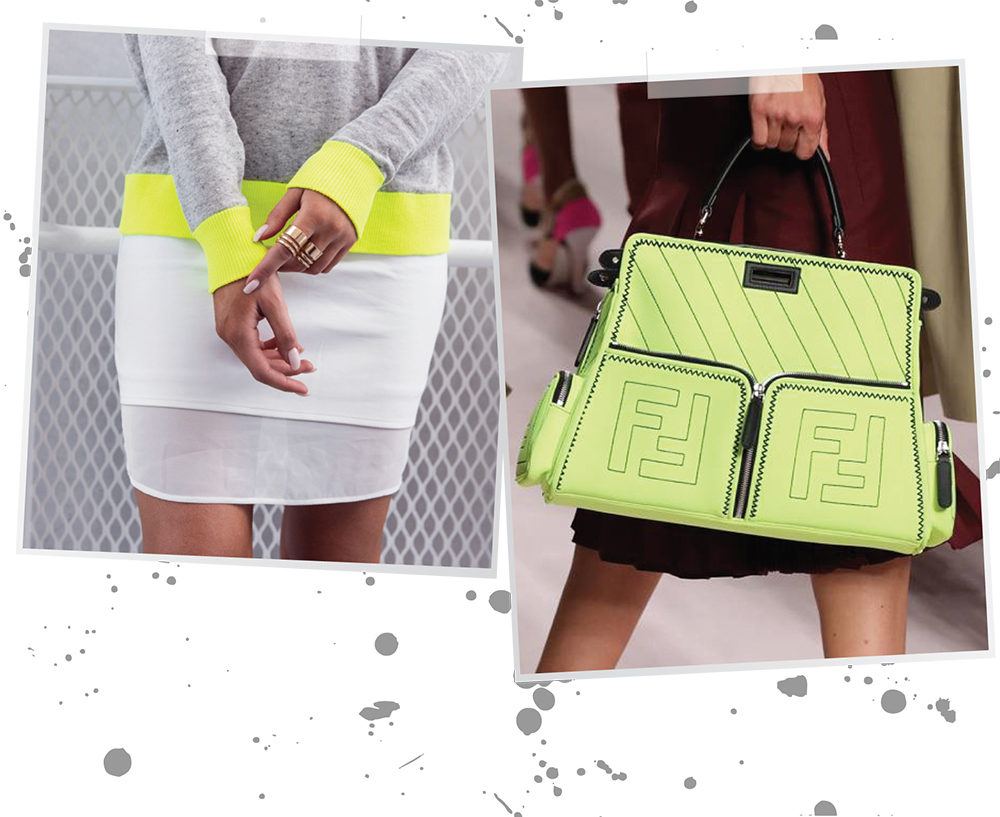 Neon was always associated with summer colors, but since we started to see it at the major fall-winter catwalk's then we could see how big it was going to become.

The story about neon is as great as the trend! But it's content for other article.